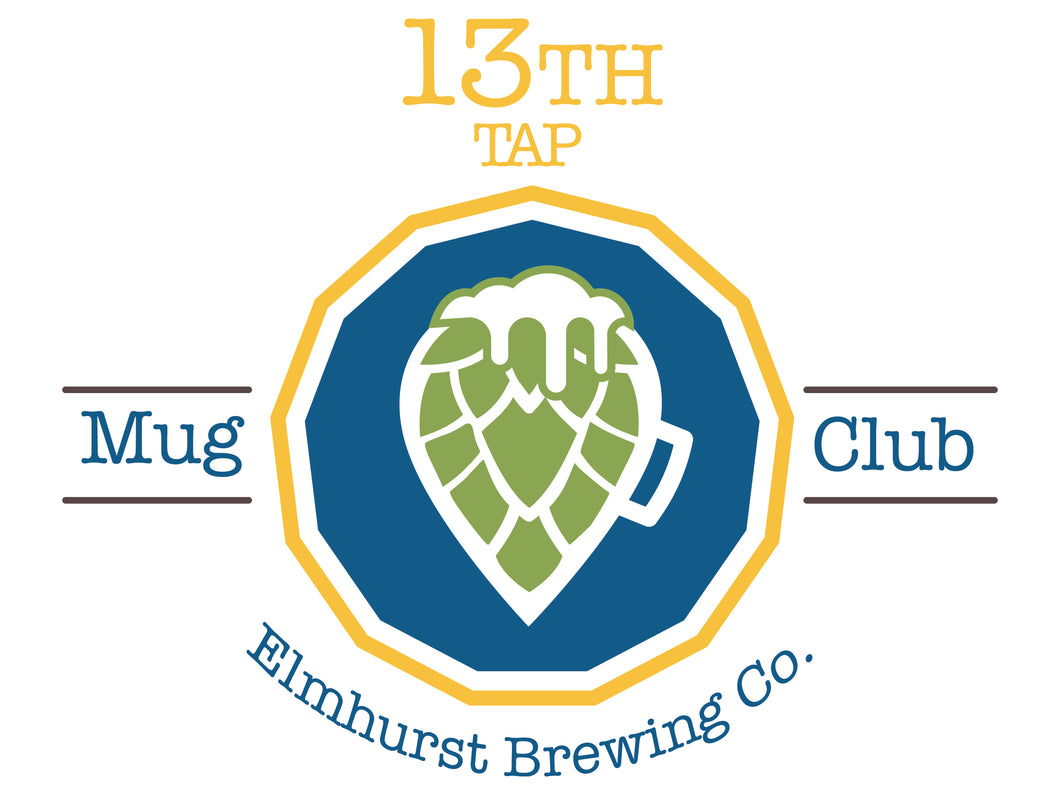 EBC Mug Club RENEWAL
Regular price $35.00 Sale
Elmhurst Brewing Co. logo mug
The annual renewal for our "13th Tap" mug club members is only $35 and can be purchased here.  RENEWALS ARE DUE IN FEB!
This is only for current members who joined our club at the $75 initial price.
BENEFITS for 2020:
$2 off all beer on Tuesdays (instead of $1 off)
10% off of all swag - tees, hats, drink tanks, etc.
10% off any crowler or growler purchase
$75 1st year with a $35 annual renewal (on Feb 7, the anniversary of our opening).  Pro-rated price of $37.50 if purchased from Nov 7 on.